Posts for: March, 2019
By Intown Dental Center
March 19, 2019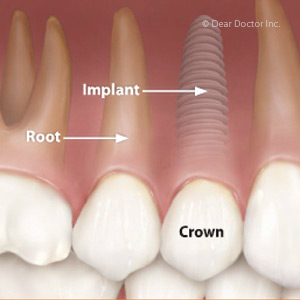 You've probably heard a lot of great things about dental implants as a replacement for missing teeth. But there's one aspect about implants that may cause you hesitation about choosing them: the cost. If you have multiple teeth to be replaced, the expense of implants may seem even further beyond your means.
But before you decide against what's widely considered the premier tooth replacement option, it would be beneficial for you to look at their cost from a long-term perspective. You may find implants are actually a cost-effective investment in both your oral health and your smile.
So, what sets the dental implant apart from other options? One of its most important attributes is its life-like appearance. Not only does the visible crown resemble the color, shape and texture of natural teeth, the implant's placement can so precisely mimic the appearance of natural teeth emerging from the gums, it's indistinguishable from the real thing.
They're not just attractive, but also durable. This is due in large part to titanium, the most common metal used in implants, which has the unique quality of being osseophilic, or "bone-loving." Bone cells naturally attract to titanium and over time will grow and adhere to the implant in a process known as osseointegration. As a result, the implant's attachment in the jaw becomes strong and secure.
This durability gives implants a greater longevity on average than most other replacement options. If you thus compare the total costs for an implant (including maintenance) over its projected life with the costs of other options like dentures or fixed bridges, you'll find implants may actually cost less over time.
That may sound affordable for one or two missing teeth — but what about several? Replacing multiple teeth individually with implants can be quite high; but implants are also versatile — just a few strategically placed implants can support a fixed bridge or overdenture. This "hybrid" solution combines the affordability of these other options with the stability of implants.
Before weighing your options, you should first undergo a complete dental examination to see if you're a candidate for implants. From there we can help you decide whether implants are the right investment for your health and your smile.
If you would like more information on dental implants, please contact us or schedule an appointment for a consultation. You can also learn more about this topic by reading the Dear Doctor magazine article "Dental Implants 101."
By Intown Dental Center
March 09, 2019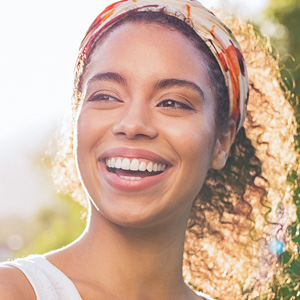 What does spring mean to you? The season officially starts on March 20th, but depending where you live you might start seeing the signs earlier or later. We often think of spring as a time of new beginnings—when the first green buds appear and the earth wakes up from its winter sleep. Spring is also a great time to break out of those old winter routines and make positive changes in your life; for example, learning to manage stress, improving sleep habits and getting more exercise. To those worthy aims, we'd like to add one more suggestion: This spring, make it a goal to improve your oral hygiene!
Maintaining good oral hygiene often results in fewer cavities, reduced gum disease and better checkups at the dental office. But for some people it can mean a lot more. A growing body of research points to a connection between oral health and overall health—especially when it comes to systemic (whole-body) diseases such as diabetes, cardiovascular disease, rheumatoid arthritis and others. In many instances, improving oral health can lead to better management of these diseases.
So how do you start improving your oral hygiene? Glad you asked! Here are a few tips to get you started:
Brush twice a day with fluoride toothpaste, AND floss once a day—every day! Use a soft-bristled toothbrush for gentle, effective cleaning.
Limit between-meal snacks to give your mouth a chance to neutralize the acids that can cause tooth decay.
Stay away from sweetened and acidic drinks like soda (even diet), so-called "sports" and "energy" drinks, and other foods and beverages with a high sugar content.
Drink plenty of water to increase production of healthful saliva and keep your whole body properly hydrated.
Visit the dental office regularly for checkups and professional cleanings. This is essential for good oral hygiene. A professional cleaning can remove hardened plaque deposits that can't be cleaned effectively at home. A thorough dental exam can find and resolve small problems before they become big headaches (or toothaches)—and even help prevent them from happening!
Practicing good oral hygiene is the best way to keep your smile healthy for your whole life. And having a bright, healthy smile is a great way to greet the new season!
If you have questions about oral hygiene, please contact us or schedule an appointment for a consultation. You can read more in the Dear Doctor magazine articles "Good Oral Health Leads to Better Health Overall," and "10 Tips For Daily Oral Care at Home."